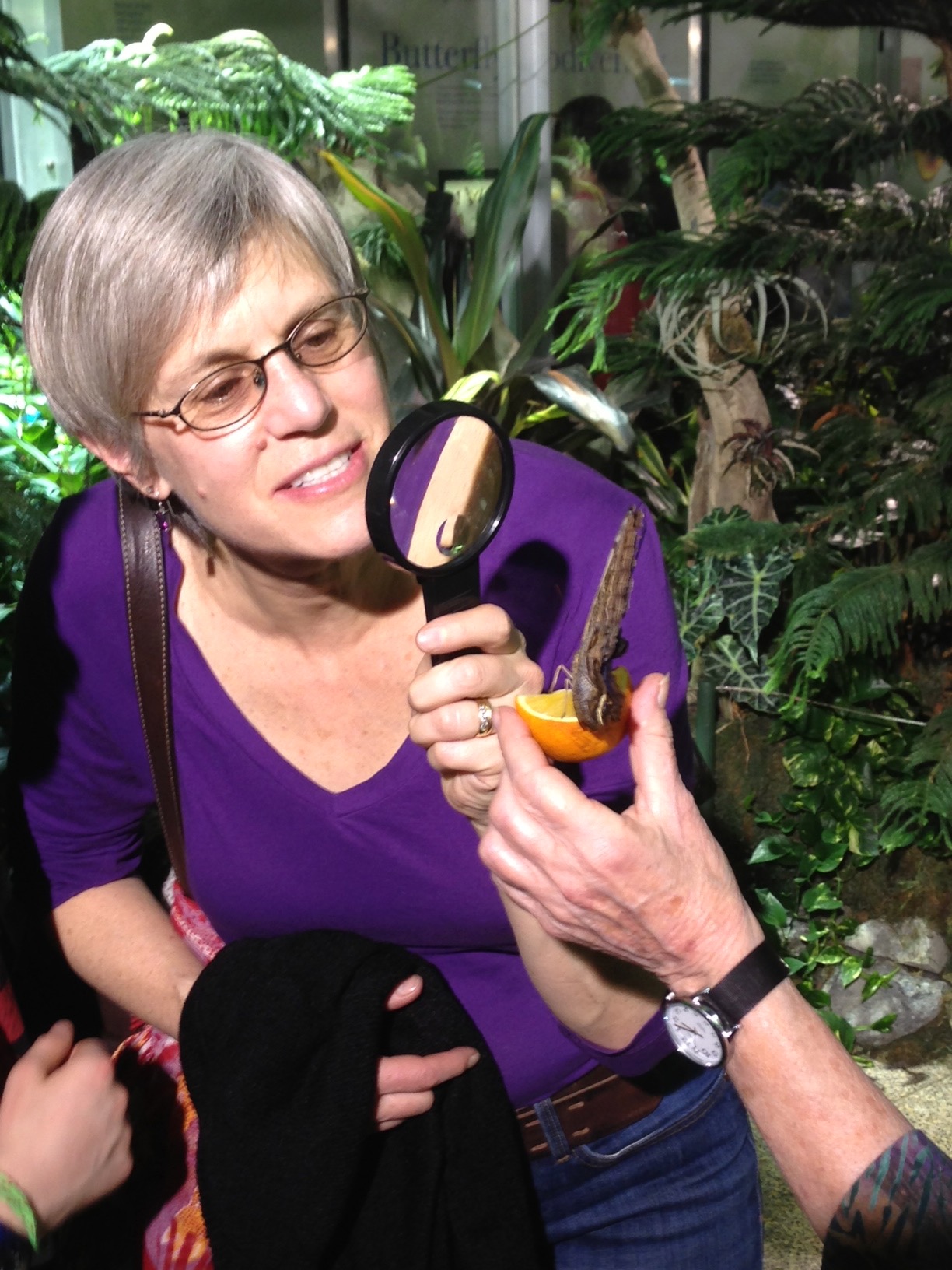 "Betty, I so enjoyed our conversation. You were able to get to the core of so many of my feelings and helped me dig deeper into my emotions to the point where I discovered things I hadn't realized before."
—Karen T.
In this photo, I'm peering at a butterfly…
But the truth is, I'm much more curious about people—the lives we build, the choices we make, the work we do.
My curiosity and my love of writing led to a degree from Columbia University's Graduate School of Journalism, and then to work capturing stories for such organizations as American Express, the Carnegie Corporation, the Rockefeller Brothers Fund, and the Omega Institute for Holistic Studies.
I've had the good fortune to interview people from around the world and learn that everyone—no matter how sweeping or contained their lives have been—has a story worth telling.